CNC BRAKE PRESS, BENDING AND FORMING EQUIPMENT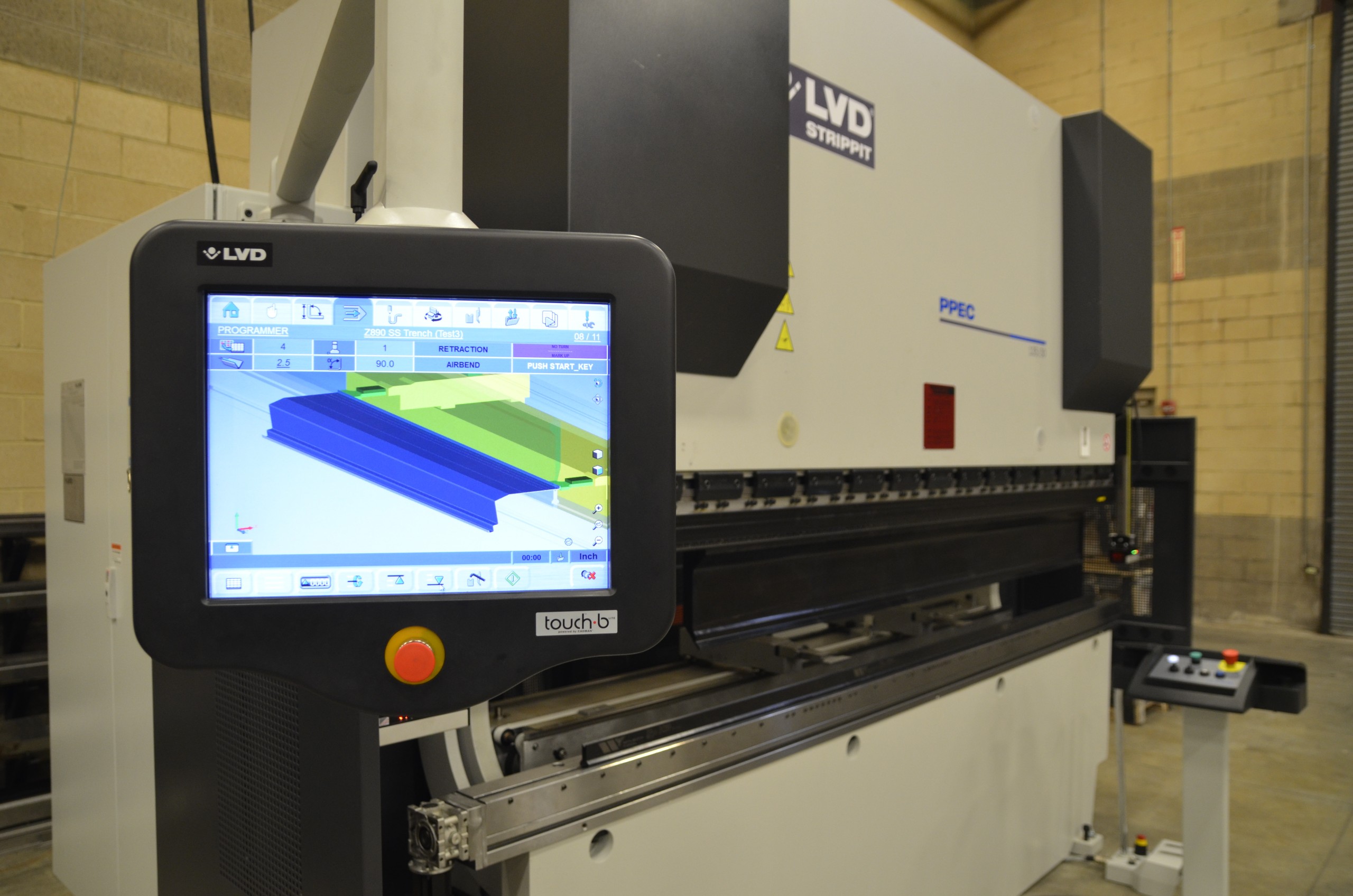 Brake presses simplify the process of bending and forming sheet metal by exerting a force on a set of dies by hydraulic means. All our brake presses, with capacities ranging from 60 to 300 tons along with an extensive precision ground tooling inventory, allow us to perform multiple bends in a single handling resulting in quality production at lower costs. Our various machines provide high speed movement and accurate ram repeatability.
150 Ton LVD Strippit PPED – 120" bed plate (2)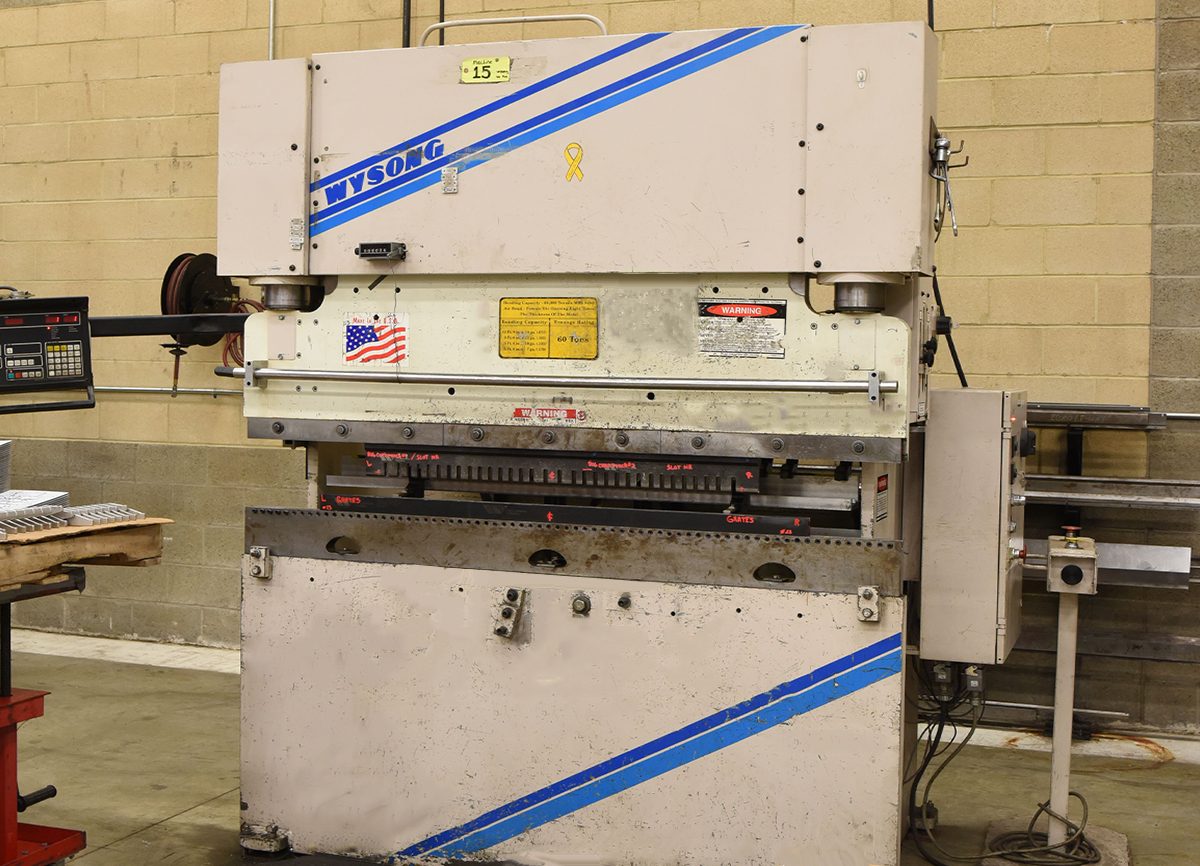 60 Ton Wysong – 72" bed plate
Certain machines include touch screen graphical interface control, a 4 axis CNC back gauge, automatic tilt control and CNC crowning.  Windows based controls provide for transfer of tool set up data, bend sequences and 3D simulation between control and network server.
110 Ton Wysong – 120" bed plate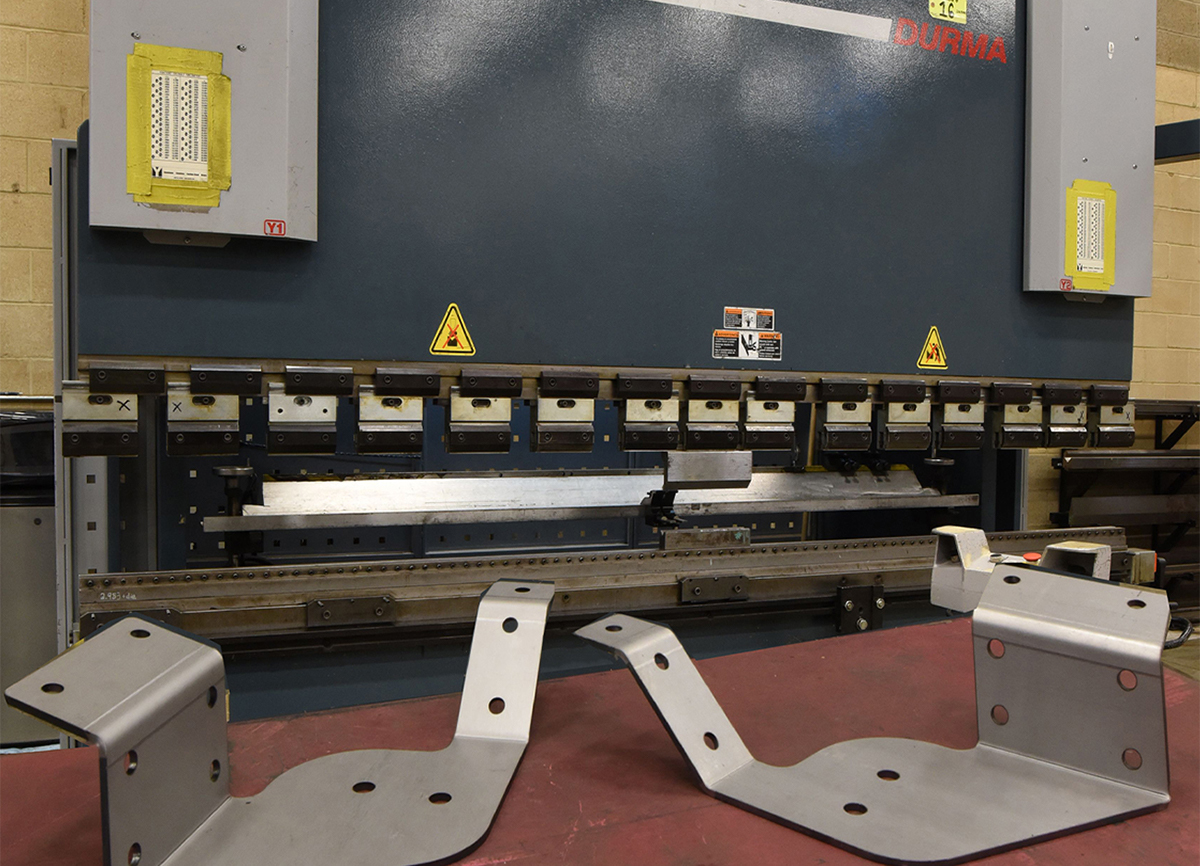 175 Ton Durma – 120" bed plate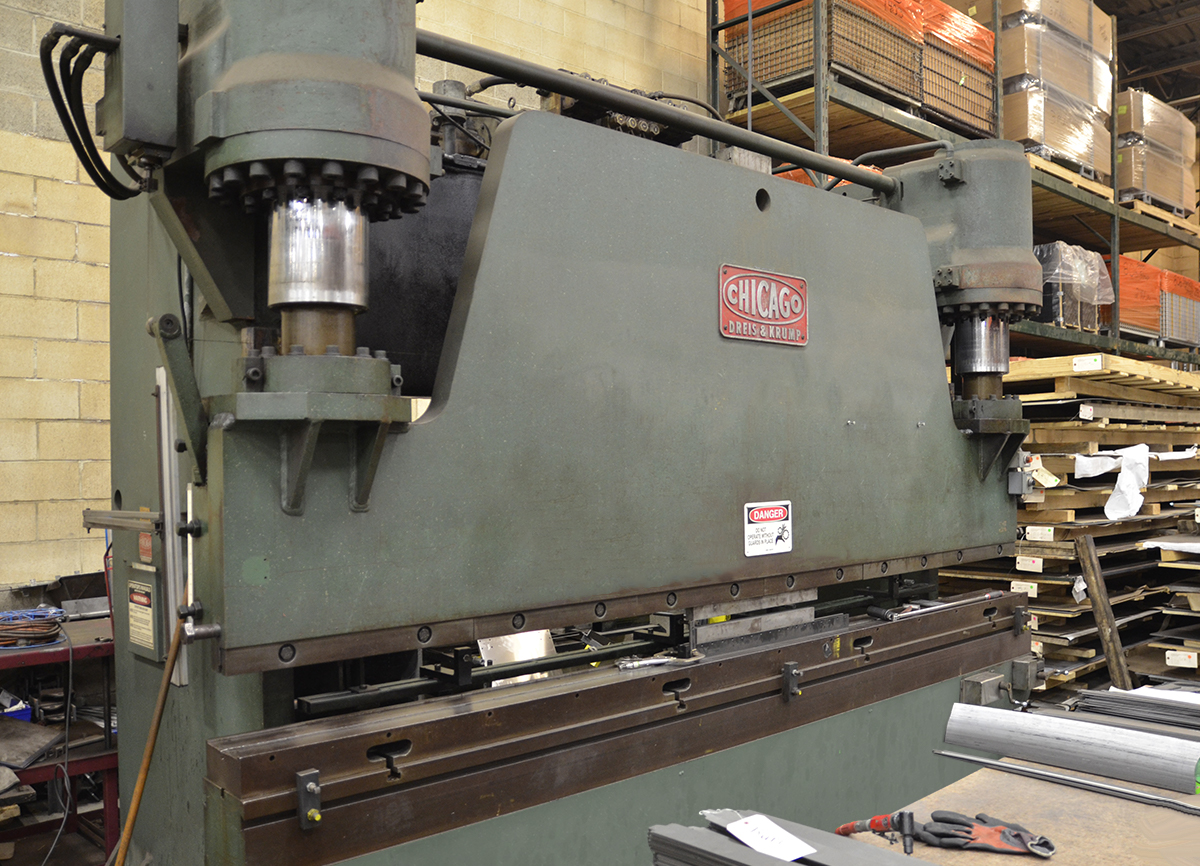 300 Ton Chicago – 144" bed plate
Let's Work Together!
Interested in working with us?  Fill out some simple information and we'll be in touch.  Our team has the experience and expertise to help you solve your custom metal fabrication or product manufacturing project needs.