Welding, Custom Parts Fabrication and Assembly Services
Our extensive welding capabilities include MIG, TIG and spot welding. We are experienced in welding stainless steel, carbon steel and aluminum. Our welding operations support all services provided by our Company. We devote 8,000 sq. ft. resulting in 5 large welding stations to our operation. Metal Inert Gas or MIG welding uses a semi-automatic or automatic process with a continuous wire feed. Tungsten Inert Gas or TIG welding is a manual process that is extremely precise and especially useful for welding thin materials.
Our welding operators are experienced in MIG, TIG and spot welding.
Welding Equipment
Miller TIG Welder
Miller MIG Welders (10)
200 KVA Spot Welder
Acorn Welding Tables 5'x5′ (2)
As a value added, DMP can fabricate and assemble specialty parts following precisely documented instructions. Our assembly tools and care conform to ISO 9000 standards. We can also provide drilling, tapping, shearing, saw cutting, perforating, deburring and minor finishing.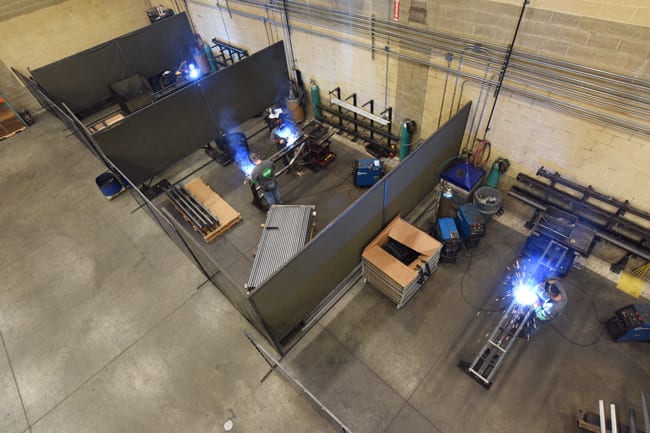 General Shop Equipment
4′ Durma Shear
45 Ton Durma Iron Worker
Hydman Band Saw
6 Head Drill Presses (2)
Bridgeport Mills (2)
100 Ton Mechanical Wysong
220 Ton Mechanical Cincinnati