CNC TURRET PUNCHING EQUIPMENT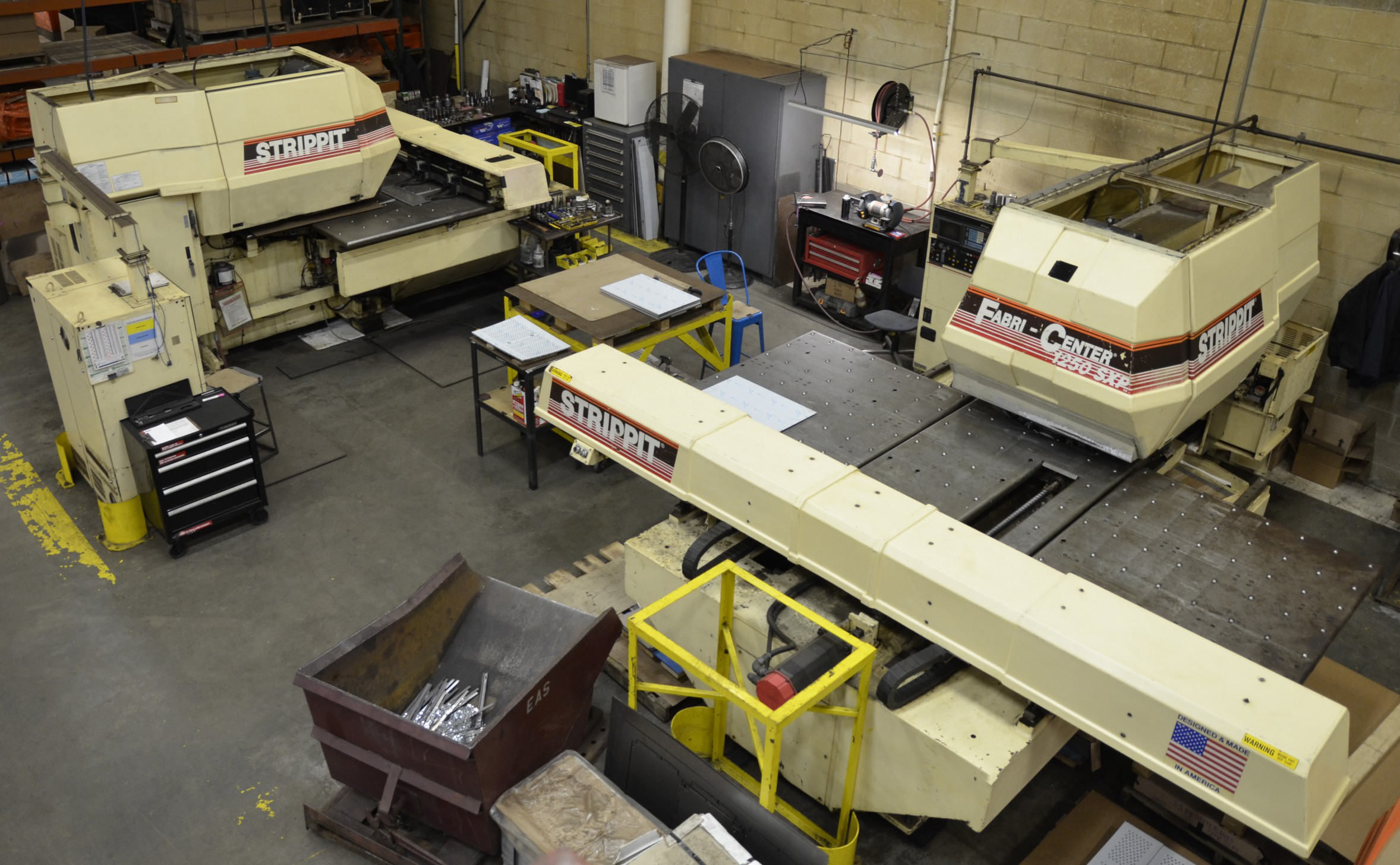 Turret punching of sheet metal is performed by moving the metal to accurately position the sheet under the punch. The punch then comes down with enough force to cut the metal stock. By using a combination of single hits and overlapping sequences, complex metal component shapes can be produced.
CNC Strippit Fabri-Center 1000 S – 33 Ton Capacity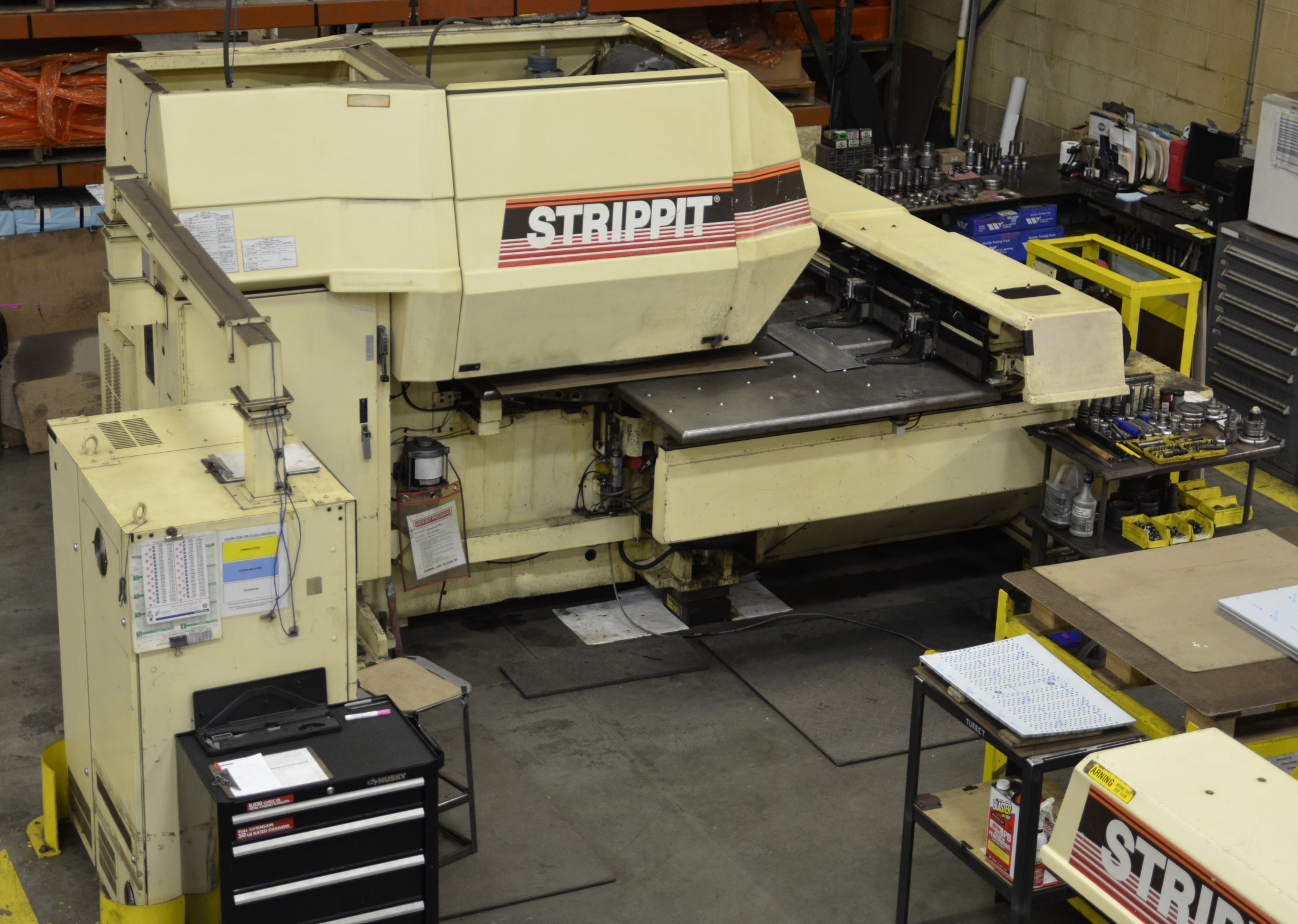 CNC Strippit Fabri-Center 1250 SXP – 33 Ton Capacity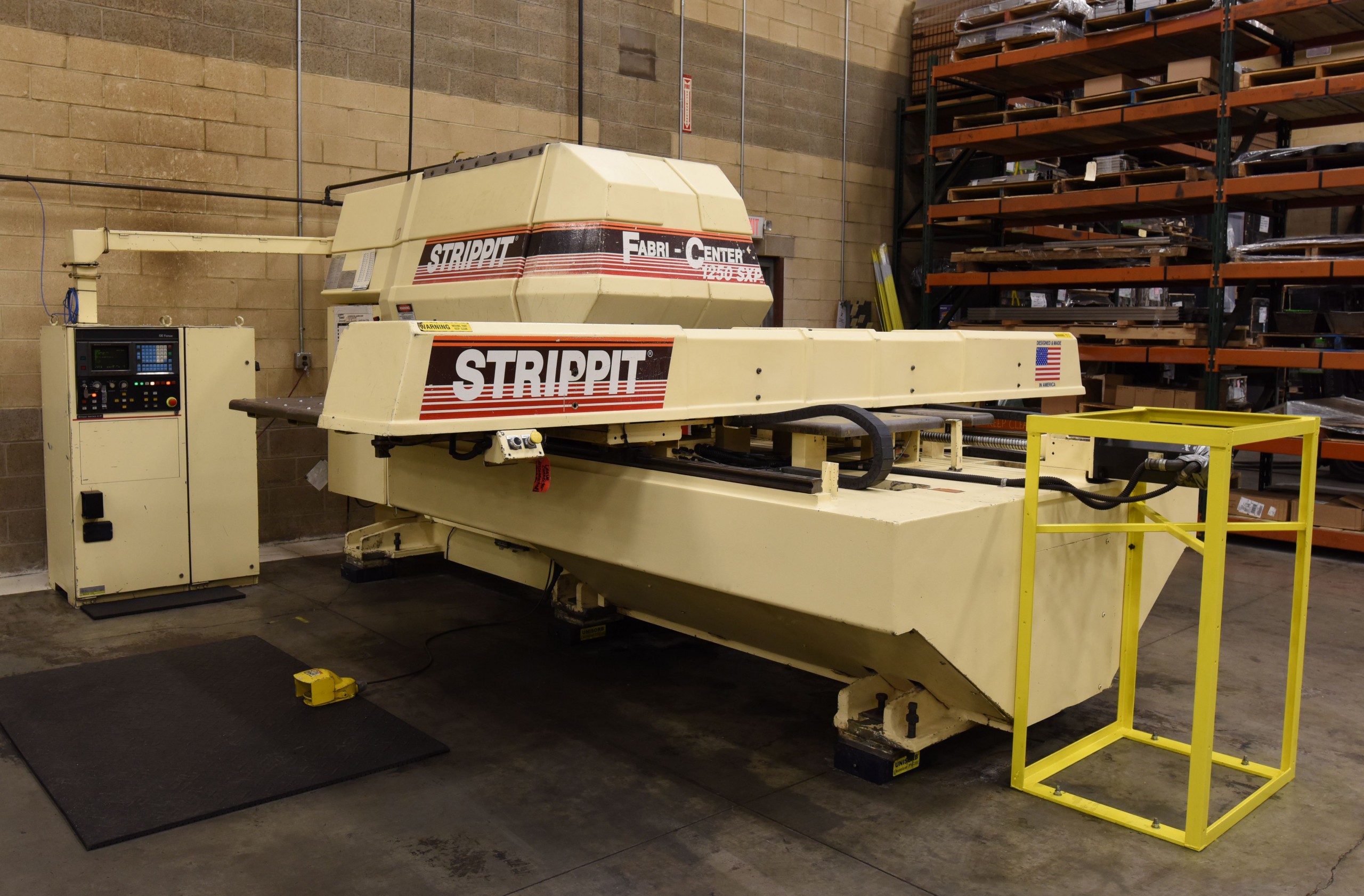 These are heavy duty machines engineered for high productivity and incorporate improvements in press drive technology, tooling and CAD/CAM software which are critical to achieving close tolerances and high repeatability while increasing versatility. We provide turret punching of small detailed parts as well as heavy gauge large fabrications. Our extensive tooling inventory allows us to keep tooling costs to a minimum.
Carbon Steel – up to 48" x 100" x .120" (11 Gauge)
Stainless Steel – up to 48" x 100" x .105" (12 Gauge)
Aluminum – up to 48" x 100" x.080"
Let's Work Together!
Interested in working with us?  Fill out some simple information and we'll be in touch.  Our team has the experience and expertise to help you solve your custom metal fabrication or product manufacturing project needs.